Sheesh, it's like beauty week around RunwayDaily this week! First we featured our newest top 5 finds HERE and today we just had to feature another fabulous line we're really starting to adore. Still in the testing phase with NUDE (we try before we buy, always), we already like the results we're seeing and are truly standing behind such a natural/green line too. Check out the video above to get a bit more background on the company and then check out these great product re-caps way below too.
Here's an awesome snippet about why (in addition to how miraculous their skincare collection really is) we love and adore this line:
NUDE founder and eco-entrepreneur Bryan Meehan made organic food sexy in the UK with his Fresh & Wild stores and was inspired to do the same for natural skincare. With Ali Hewson, wife of Bono on board, NUDE has become a celebrated British brand, synonymous with high performance skincare and sustainable, ethical values.
Bryan: 10 years ago I was working at Fresh & Wild and I noticed my customers would buy organic food and keep a healthy active lifestyle, but then they would head to Space NK to buy skincare made with chemicals. Knowing that 70% of what you put on your skin is absorbed into your bloodstream, I asked them why, and the overwhelming response was that they felt natural skincare would not deliver results or tackle their anti-ageing concerns. I wanted to create a range of skincare where women wouldn't need to compromise on their natural values to achieve powerful results.
Ali: That's when Bryan came to me with the idea of setting up a natural skincare brand which would re-define the industry and work with the skin's natural biology... it sounded so fantastic I had to be involved.
NUDE is truly revolutionizing the way we look at skincare by finding the middle ground between natural and high performance. That staggering 70% statistic is something to make you think about when putting on your makeup, washing your face and slathering on your night cream...isn't it?
Here are the four essential ingredients NUDE founder believe create an effective anti-ageing routine; probiotics to repair cellular damage and correct ageing, bioactive peptides to firm and smooth the skin, hyaluronic acid to hydrate and smooth fine lines and antioxidants to protect the skin against ageing.
Per our usual, we'll keep you posted as we dive into greater depth in our NUDE skincare regimen...enjoy!
Click Links for More Info and to Buy:
Nude Skincare Advanced Smoothing Complex for $88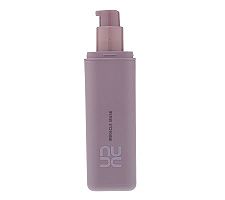 Nude Skincare Miracle Mask for $62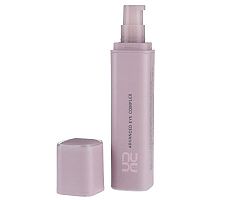 Nude Skincare Advanced Eye Complex for $88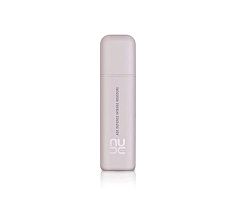 Nude Skincare Age Defence Intense Moisture for $100